---
MESSUI is an integrated front-end of MESS, which itself emulates computers and consoles. Each emulation instance is accompanied by a windows-style menubar which is not normally part of MAME. This menubar is known as 'NEWUI'.

The current stable release is 0.202 (2028-09-26).

You can compile your own binary whenever you wish by downloading the source from Github, and then compiling with the official MAME tools, while specifying SUBTARGET=mess OSD=messui.

Forum Older versions of MESSUI MESSinfo.dat Sysinfo.dat Other MESS resources Setting up MESSUI Artwork

Changelog and Comments. All downloads are for Windows only. Win7 and later are supported. May work on XP. Compiled with GCC 5.3.0


Download MESS (command-line)
These include all needed files.


MESS 0.202 (32-bit, MESS only)

MESS 0.202 (64-bit, MESS only)

MESS Source is provided as a license requirement only; there's no guarantee that it will compile.





Please note that MESSUI is no longer provided here. Use MAMEUI and make these changes:
copy mess.ini to mame.ini
copy ini\mess.ini to ini\mame.ini
copy MESS_g.ini to MAME_g.ini
copy messui.ini to mameui.ini
Start MAMEUI, click on View, Custom Filters, tick Arcade, click OK. Now it will be the same as MESSUI was.
Download MAMEUI
These include all needed files.


MAMEUI 0.202 (32 bit)


MAMEUI 0.202 (64 bit)


Download MAME Plus!
This is the last release of MAME Plus! If you want to use the UI version, you need to download both packages.


MAME Plus! 0.168 (32 bit)


MAME Plus! UI 0.168 (32 bit)
---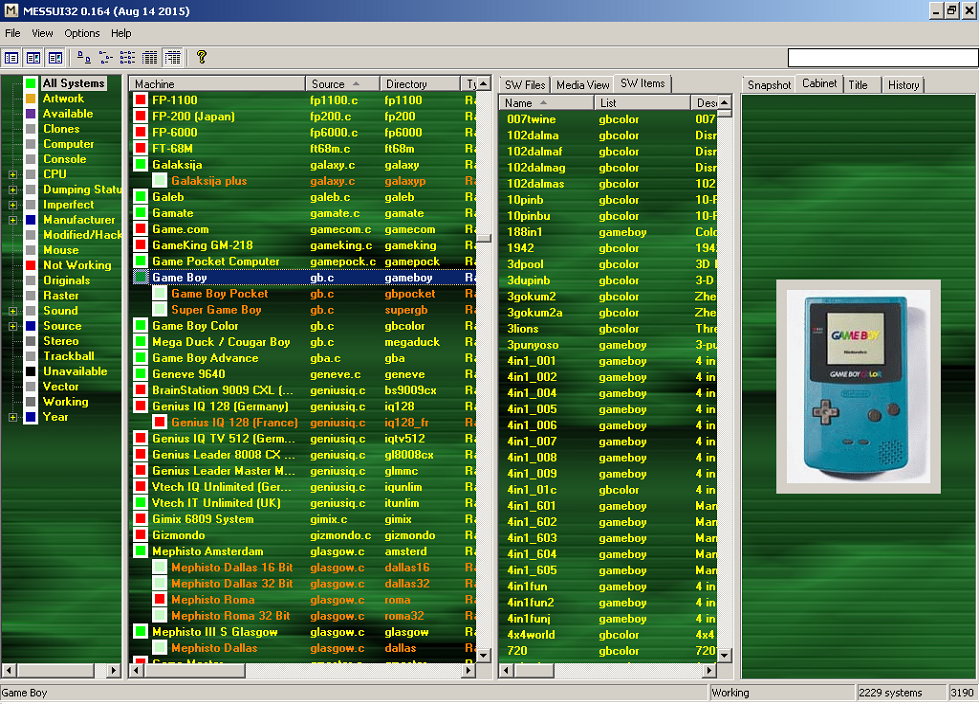 ---

Other Links:
---
MESS © The MAME Team. The MESSUI logo was created by JacKc.
The webspace was donated by 1Emulation - the premier emulation forum!